169-26 Hillside Avenue 2nd FL Queens, NY 11432 USA
Mahreen Income Tax & Immigration Services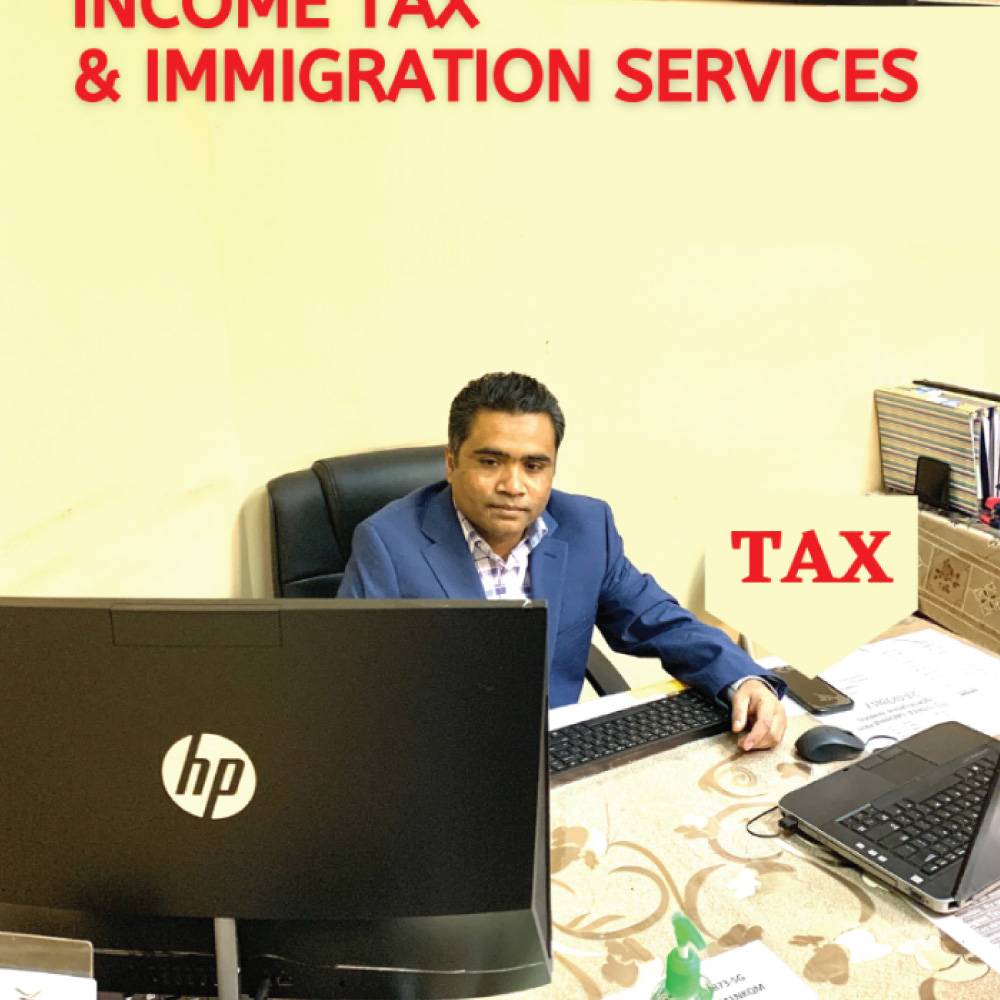 MAHREEN INCOME TAX AND IMMIGRATION SERVICES is a team of expert and qualified Tax consultants and Immigration help, with many experiences. Our goal is to help individuals and small business owners with their Tax needs and create value for small businesses through our comprehensive range of services. We provide complete and accurate tax return preparation at an affordable price, we are specialized in Schedule C.
Our priority is customer satisfaction. Hence, we pride ourselves in providing a personally tailored service to satisfy each of our client's needs- and in doing so, we strive to maintain a high level of integrity. We provide services at the most affordable price to our clients. No hidden charge or fees.
Our Tax & Immigration professionals are educated and experienced paralegals, and advisors with Master of Taxation degree and Master of Laws degree. We offer our services in-house and virtually all over the world with 24/7 customer service.
what customers say about us

Nayena Binte
Mosharraf bhai from Maureen services has been Ana amazing asset when it came to helping out with my and my family's taxes. He is compassionate and always takes his time to explain any questions we have regarding our paper work. I highly recommend him to everyone!
sura
Amazing people & excellent service.I am living here USA from 2007 & doing my Tax filling & other nacessary things different places. But i think this is the best & reliable place for mine. Good luck to Mr Mosharaf Chowdhury. Best wishes. MAK J

Sam Nazie
Mr. Moshaaraf is awesome. Really diligent in his work, super responsive to all emails and questions, and a pleasure to work with. I run a nonprofit and for-profit, and he handles both accounts with ease. Would especially recommend him Nd very good at in Tex file Also is great Cpa . Couldn't offer a higher recommendation!

ayasha aroni
You can have best immigration and tax service in the town. Very professional and responsive. I give 5 stars for Mosharraf's Service.
R Sultana
They are doing my Tax for 3 years now. Always getting good refunds from them.